by Scott McClenaghan & Alex Williamson (2017)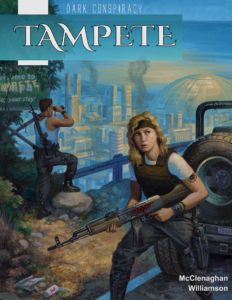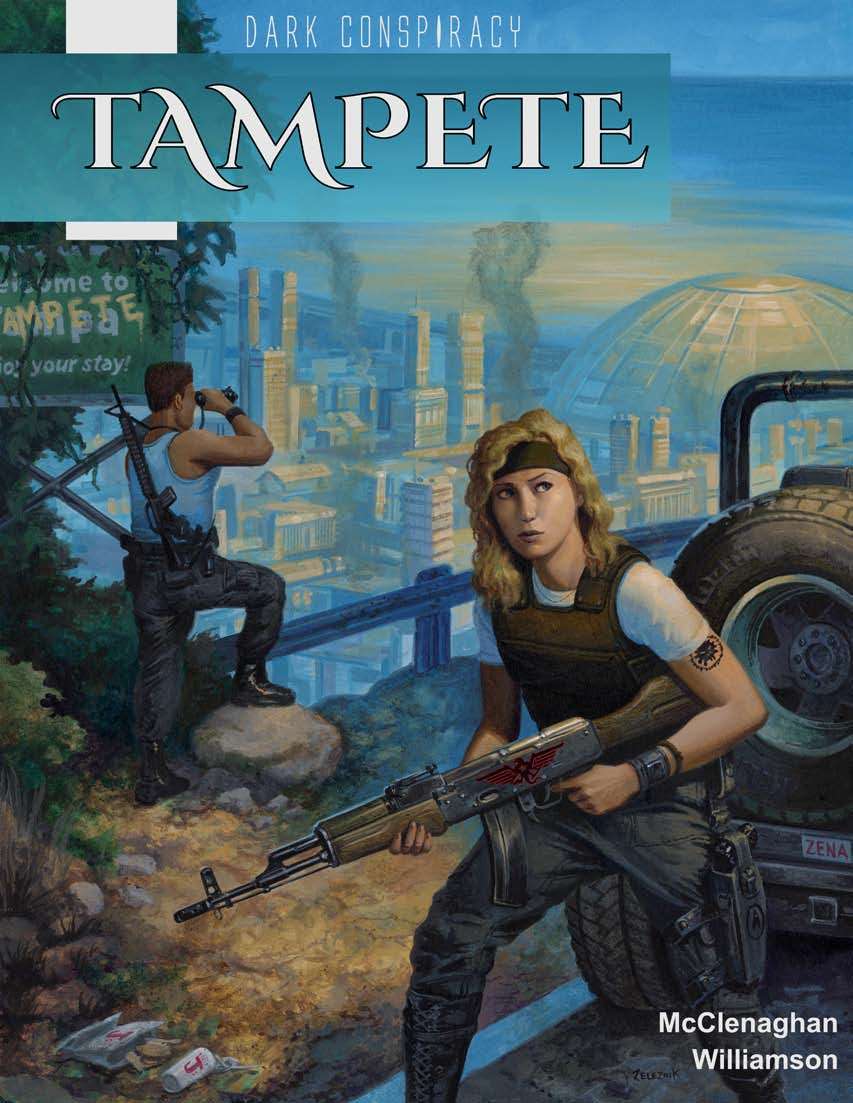 A new supplement for Dark Conspiracy 1st Edition is available as a PDF download from drivethrurpg.
Written by Scott McClenaghan and Alex Williamson, with contributions from various long time Dark Conspiracy fans, this collection of rules, setting and mechanics brings to life the metroplex of Tampete.
From downtown Old Tampa through to historic St. Petersburg, this book is a journey made for Minion Hunters, new or old, who are looking to have a home in which to base their adventures. With new factions and personalities, new beasties, darklings and even a Dark Lord or two Tampete is a epic collection of what makes our favourite roleplaying game so special.
Tampete includes:
Maps
Hundreds of plot hooks
NPCs and faction descriptions
New dark minions, protodimenions, DarkTek, and career paths specific to Tampete
50+ pages of encounter and setting tables
Tampete is now available as a PDF download from the DrivethroughRPG site (currently at a very reasonable $6.99 US)